The Lowry home of Bonnie Liu and Ron Levis shows souvenirs from around the world, a room-sized map of places visited on the dining room wall and a playful red lab, Maxine, hopping around. The home exudes joy and happiness. And why wouldn't it when you hear the great love story and background of this amazing two-hero family.
First, they met, "cute." Ron was 39 and in Boston and ready for a real relationship which he posted in a personal ad in the Boston paper:
 Handsome SWM 39, tall, fit, brown/blue, successful HR/high tech professional; chivalrous, romantic and affable. I enjoy domestic and world travel, tennis, pool, soft music, walks, hikes, films, cooking, dim sum, tropic isles.
He received some 30 responses and as many phone calls. But the one call from Bonnie with her lilting voice and happy spirit told Ron this one might be the one. And she was. They have been married for 23 years and share a goal of helping people, working hard and making their lives and others lives so much better.
We'll start with Bonnie. Raised in Massachusetts, with a sister and brother, by a geotechnical engineer father and a domestic engineer mom. She attended Tufts University and majored in Social Psychology and Community Health.  "I stayed in Massachusetts until I was 36 and decided to move to Colorado to be closer to my brother and his family.  And then Ron and I met." Stop the story.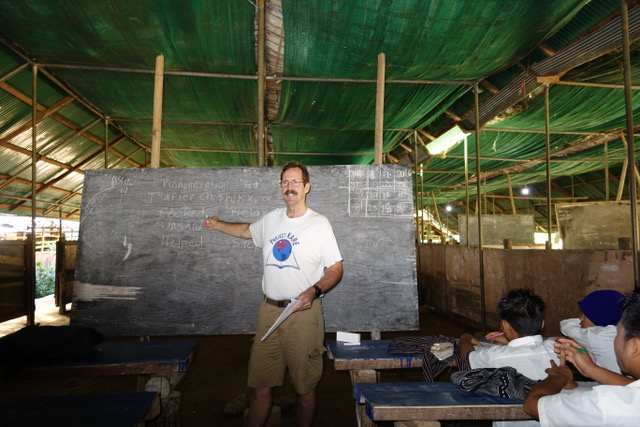 Ron grew up on his family's turkey farm in New Hampshire, Maplevale Turkey Farm. "We raised 10,000 turkeys every year and hatched 100,000 to be sold to regional turkey growers. It was an idyllic place for my siblings and me as kids – lots of land to play, fish, run around and, of course turkeys." He had a stint in college and decided he would travel, explore and experience the world. Along the way, he began his career in human resources and recruiting. (He did go back to college after moving to Colorado, graduating with a degree in Business Administration from Regis University.)
Meanwhile, he was 39 and wrote that all-important personal ad which garnered a whole lot of replies and phone messages. Ron's brother listened in on some of the messages shaking his head "no" until they heard Bonnie's voice. Both men thought she could be a keeper. And they were right. But Bonnie was planning a move to Denver and luckily Ron said, yes, I can go there. Meet cute, marry well and they attacked life.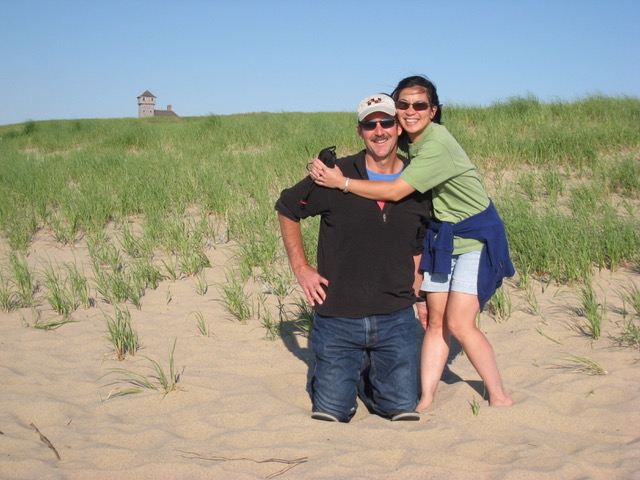 Bonnie's career began in higher education and then switched to the corporate world, supporting college admission offices with their marketing campaigns. But then she was ready for the Colorado move and had met Ron, and they headed west settling in the Sloan's Lake area first. In 1999, having moved to Denver, they discovered the Colorado Dragon Boat Festival which has grown to become a glorious weekend of boat races, performances, ethnic foods and shopping. They enjoyed learning about and supporting the AANHPI community in Colorado and volunteering for the festival every year in one way or another.
Bonnie is energetic, focused and a hard worker. This summer, a call came in asking could she place 10,000 backpacks and 7,000 hoodies in next eight weeks. The items were printed with vaping designs which made them unsuitable for schools or children. The items were left in a basement of an office in the tech center and the man in charge of making it all disappear was impressed with Bonnie's attention to this formidable task. Time was ticking.
Soon, several companies and organizations had been contacted by Bonnie; she explained the items and told of the difficulty of getting 1,000+boxes out of a basement to the street and a truck. Box by box, Bonnie worked the numbers and within a month, all the boxes were removed and re-homed. Neil Speer, office manager of Dynamic Solutions who worked with Bonnie, said, "she is an amazing person who puts others before herself, and she should be recognized for all that she does for the community. My management group was surprised and impressed that so much inventory disappeared before the deadline – that was all Bonnie's work."
Meanwhile Ron has his own story with Project KARE, a ten-year-old non-profit group supporting Karen students and schools in Myanmar (the former Burma). The Karen (pronounced Kah-Rin with emphasis on the 2nd syllable) are the largest ethnic minority group living in eastern Burma and northwestern Thailand. With two other co-founders, they raise money to provide school supplies for various groups of Karen people (some 3,000+ in Colorado). Ron has also organized visits with volunteers to go to the refugee camp and villages they support. While there, they teach English classes to various age groups and assist in delivering the school supplies purchased by the generosity of donors to Project KARE.
Ron was first introduced to the Karen population 12 years ago through the Asian Pacific Development Center (APDC) in Aurora where he volunteers as an ESL tutor. There, he met Su Baw, who knew he liked to travel and asked him if he could visit Mae Ra Moe, a Karen refugee camp in Thailand, just across the border from Burma. She still has family there. He reports, "I was thrilled to be able to go and see the camp, meet the people, and understand their stress. Although now, the Thai government has shut down foreigner travel into the camp. And it's too dangerous to go to their villages in Karen State (which is in Burma) due to the Burmese Army's persecution of these people and bombing of their villages. So, we raise money here to send the funds to education leaders in Karen State to buy school supplies for thousands of their students. No matter how difficult the challenges, education continues to be a top priority for the Karen people. They see education as a path to safety and freedom."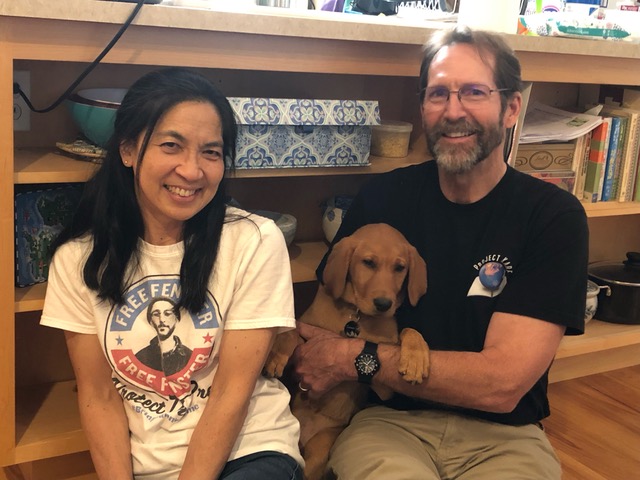 In 2004, Bonnie and Ron moved to Lowry to be closer to Ron's job, and also because "it's just a great place to live," they both answer in unison. Ron plays hockey at Big Bear, they like the convenience of shopping at Safeway, think Savory Spice Shop is "awesome" and a stop at the Lowry Beer Garden is fun. Taking Maxine to Chewy's and for walks around the neighborhood is always on the agenda and while both are retired now, you'd never know it. "We like keeping busy," says Bonnie. Ron nods, "There's so much to do and see in this world that we are trying to help others and can in so many ways. Other people can do it, too."
Well, it helps to write a sweet personal ad to entice a fantastic spouse. Two heroes in one house—keeps them busy and happy.
Meet Your Lowry Neighbors is a monthly feature written by our intrepid reporter Sally Kurtzman, who knows everyone in our community. If you have a suggestion for a Meet Your Lowry Neighbor, please send us an email to connect@lowryunitedneighborhoods.org.