You asked, we listened! Denver is updating the speed limit on local streets! Unless otherwise posted, the new speed limit on local streets is 20 mph.
The City and County of Denver is updating Denver's default speed limit from 25mph to 20mph. This change applies to Denver's local streets — primarily the roads with no stripes that go through residential blocks. Additionally, wherever speed limit signs are not posted, the default speed limit will be 20 mph, per city ordinance.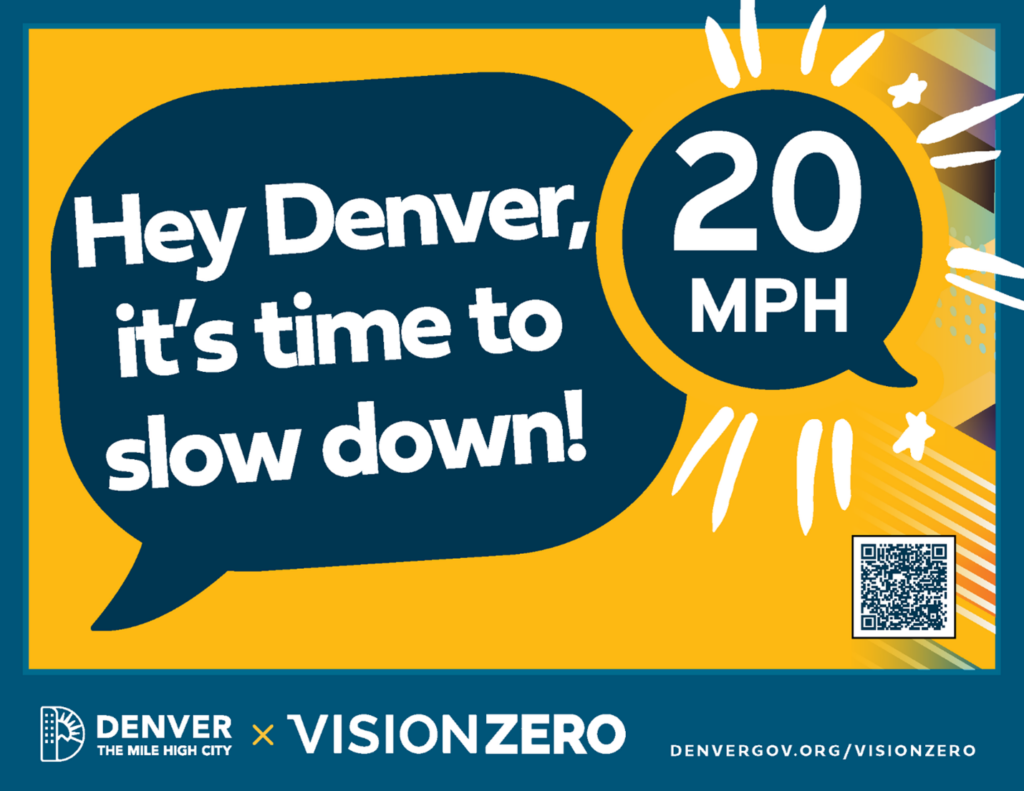 Lowering the speed limit on local streets is part of a broader effort Denver is taking to address safety on our streets citywide. In 2017, the City and County of Denver set an ambitious goal of zero traffic-related deaths and serious injuries by 2030. Since then, Denver made significant investments in infrastructure to make city streets safer for all – especially our most vulnerable road users. By reducing the speed limit on our local streets, we can draw attention to the topic of vehicle speeds and help create a culture of safety within our neighborhoods where we are more likely to see people walking and biking.
Over the next few years, Denver will replace and install nearly 2,000 signs with a focus on streets that enter local neighborhoods.
Denver is also placing updated signs at major entry points to the City to message to drivers the 20mph speed limit. These signs will be located off highway ramps and arterial roadways entering the City.