Kate Williams, Lowry resident for ten years, landed here in 2011 and is an energetic, articulate, fascinating woman who doesn't sit still much. Why should she when there's a lot of living to do outside – on the water or land.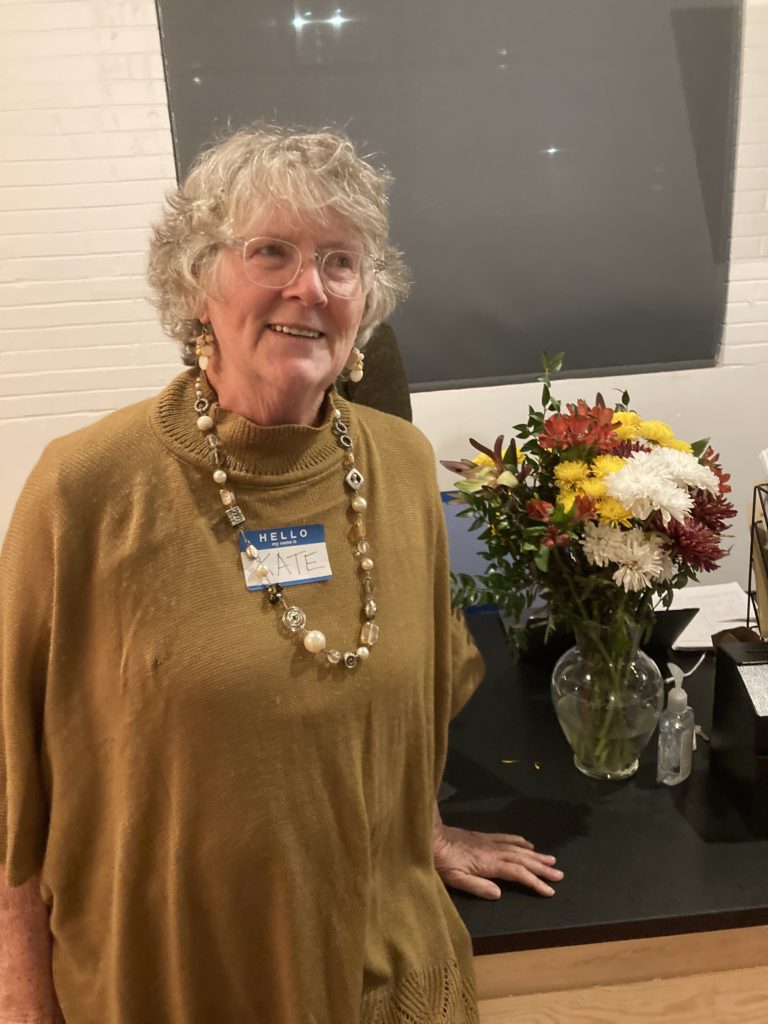 Kate, a Marine "brat," moved often with her family, so there was a lot of "no nonsense" in her early life. "My siblings were, and still are, my best friends." They landed in Pittsburgh where she finished high school and then headed out on her own. She started her "adulthood" at Loop Junior College In downtown Chicago, while waiting tables at night at a "gentlemen's club" (making $200 a night in tips).
She worked in telecommunications in Chicago while earning an BA in English at McHenry County College. After taking a class in sailing theory, she wanted to actually get on some warm water. She found a position at an independent telecom company in Florida, joined a sailing club there, and eventually went to work at Bell South, selling "intangibles." She "earned a lot of money – enough to retire on" and so decided to go sail around the world. There was nothing to stop her—oh, can she sail?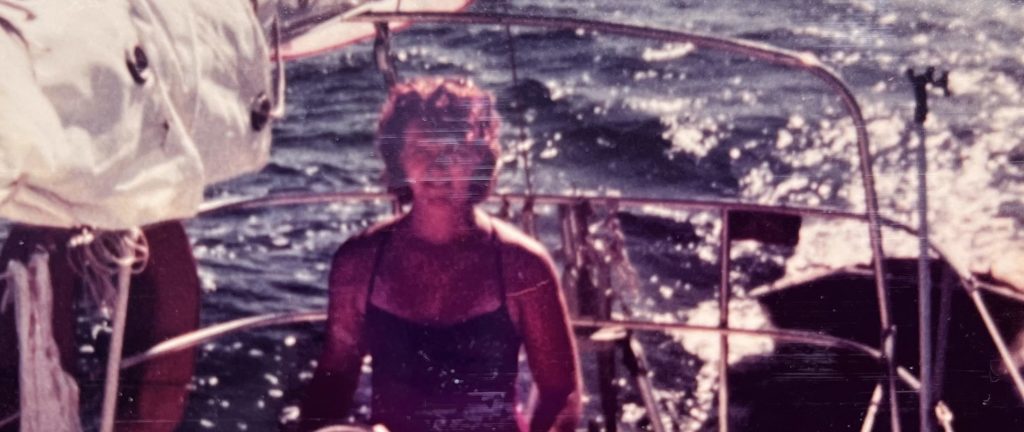 In 2000 she says, "it was time to make a change." In Miami, she met Harry Horgan, founder of the Shake a Leg Miami Foundation – a sports center based on getting paralyzed people back in shape and out on the water. She was hired by Harry to run a sailing school for people needing to overcome their disabilities; the school was also open to the public. One of the many issues to overcome was getting the sailors-to-be to and from the facility. Her new cause was born.
"I realized that all people need transportation – they have to get around. So, the seed was planted that I wanted to help people – I like people – and I could take my skills and get people where they needed and wanted to go."
That required a boat which she bought, found another sailor willing to travel, learned to sail, and they spent ten years sailing around the world coming home for family annual reunions, but it was the high seas for her. This is not a life for an ordinary person, and Kate is certainly not that.
But life moves on and one day one of her brothers said: "We are moving to Denver or nowhere." So, she followed them here in 2011. "I have been all over the world and realized that there was nothing I couldn't do. It's just a matter of how to get started." Stand back, Denver, Kate is coming!
Wanting to continue her work with persons with disabilities here, she discovered the National Sports Center for Disabilities whose headquarters in Denver helped people with winter sports. "I showed up and said, 'Here I am.' They said "Can you ski?" Well, no, that wasn't something we did in Florida, so I couldn't work there – but I was damn sure going to learn." So, at 60 she did.
Next, there was an opening for an Executive Director at a Senior Activity Center which included helping with transportation (aha); with her disabled mother living at home, she wanted more nursing training, so she became a CNA (Certified Nursing Assistant) through Emily Griffith. She's not done yet, folks.
With her experiences in transportation, seniors, and now adding nursing, she really "wanted to make a difference in the lives of older adults and people with disabilities. How can they get around?" Some friends in the local community of persons with disabilities found Kate and convinced her to run for a seat on the local public transit agency, RTD, and she did.
With no money, she scouted around Denver for all the agencies that could help with the process of helping people with disabilities find and use transportation. She spent no money on her campaign and won – "Did I know there was no salary here? Did I know that I would spend every Tuesday night of my life in RTD meetings? I am a terrible politician, my skills are in people, singing, and sailing, but I got elected by going to every library and senior center in Denver and talking about what matters." She's won two terms; (her second campaign was during COVID.) This one expires in 2024.
The singing part? "I have always sung, perhaps that's why I am so happy, and here in Denver I've found several wonderful choirs and groups to sing with. I sing with The Spirituals Project at DU, I sing with Voices Rock, and as often as possible I play with the bell choir at Montview Presbyterian. Music is just a great way to express yourself."
And Lowry? "I have a good life out here, with my friends and neighbors, having wine parties in our garages! I have a great gym, wonderful restaurants like Cafe Mercato, and working with neighborhood groups like LUN. I'm happy, fulfilled and busy!" No kidding—about being busy.
The future? "Mexico in January and Greece in the spring." And she'll sing her way through any country she visits. Kate Williams is that kind of woman – unstoppable, and she's not done yet.
Meet Your Lowry Neighbors is a monthly feature written by our intrepid reporter Sally Kurtzman, who knows everyone in our community.