Deep in our hearts, we all think we can cook, could have a restaurant, could cater at big events and then we realize it's not all that easy. If it were easy, we'd all be doing it. One who can and lives here in our Lowry is Jay Solomon whose Jays2go is a huge delivery meal success.
Born in Ithaca, NY, in the shadow of Cornell University (home of great restaurant and food management), Jay was not like most kids; he was hard working, interested in food prep, and wanted to take his cooking skills to the next level. He was also active in sports and played baseball and basketball – and cooked. Influenced by his ethnic grandmother, he would prepare a meal a week for the extended family with his grandmother. This took Jay's cooking and love of food to a top level.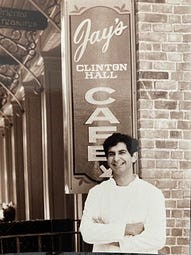 Attending Cornell, finishing with a degree in Hotel Administration, he was schooled in the art, craft and function of food, and he opened Jay's Clinton Hall Café in Ithaca, NY, in an historic 1837 building and ran that for seven years.
He sold the restaurant and moved to Denver where he opened several cafes over the years including Jay's Hot Ticket Café at the DCPA for 13 years feeding theatre and symphony goers with great food. Along the way he wrote a cookbook, A Taste of the Tropics (about Caribbean and Hawaiian recipes including a lot of grilling) which has sold more than 100,000 copies. The man knows his way around the kitchen – and a grill.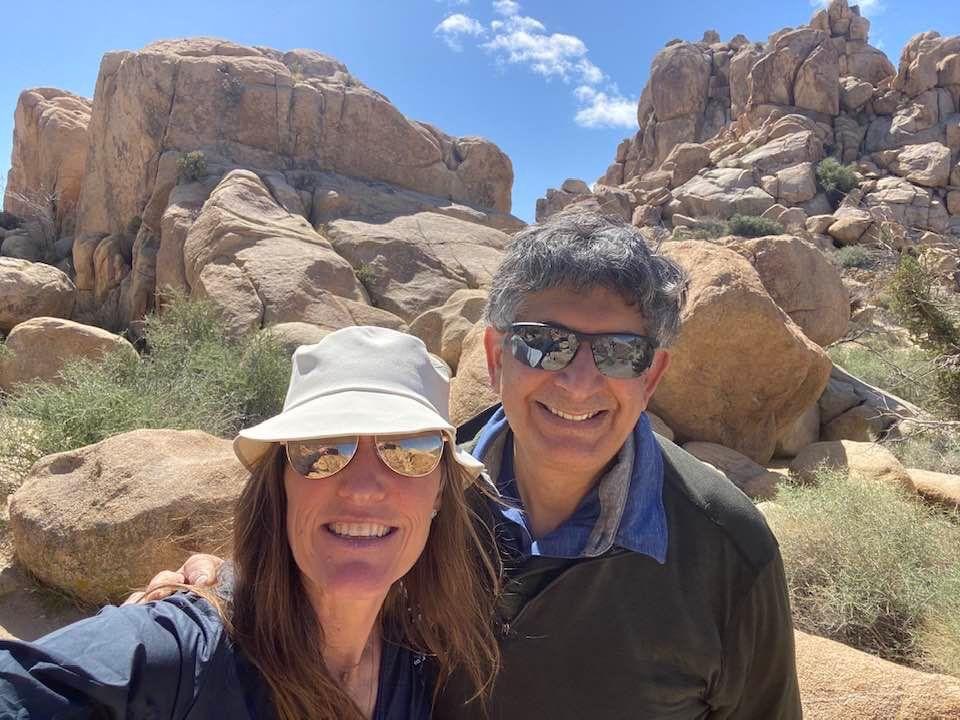 Moving to Lowry in 2002, he and his wife, Emily, raised four children here all of whom attended Lowry Elementary School. While he was running a restaurant and catering for 20 or so families in the Lowry area, this catering 'side gig' became a new adventure for him.
When the pandemic hit, "mine was one of the few local businesses that was already set up for dinner delivery. Our little neighborhood business blew through the roof, and we've been super busy ever since."
Jays2Go now serves more than 1,200 families. "Every week we prepare about 500 fully cooked, reheatable meals and deliver them to homes throughout the metro Denver area." His kitchen is located up north (near Central Park). Customers are sent a menu list on Thursdays and asked to pick meals which are then prepared and delivered on Monday, ready to heat and eat.
His menu choices are varied "and all good—but our big specialty is the salmon. We always sell out of that," he says proudly. "But everything we make – we have six menus a week – is good." He laughs easily telling stories about his travels to where he is now. And how much he still loves food.
"But all food, prepared properly, is delicious. I have perfected my choices of meals," and he finds some recipes in the New York Times to try. Having written a dozen cookbooks, he has more than 700 recipes in his vault.
As if the kitchen isn't a big enough draw for Jay, he has also taken up writing. After moving to Lowry, he wrote pieces for the Lowry Aviator about moving to the community. His realtor had told Jay's daughter, Maddie, "you're gonna love this neighborhood." He has a blog where he waxes poetic on a number of topics like "Five Things to Do Before Breakfast"  https://jaysolomon.substack.com)wit).  His stories about life, food, family and his dad are engaging.
Jay is an energetic man, bigger than life, enthusiastic about food and family, Lowry and living, and making his way through a meal. And that realtor was right – he loves Lowry. Now that you know about him, check out his work site: Jays2go.com. If you start drooling, you know you're in the right place.
Meet Your Lowry Neighbors is a monthly feature written by our intrepid reporter Sally Kurtzman, who knows everyone in our community.