Consumer advocate and journalist Laura Daily, along with her co-shopper Lynn Schaffer, are Lowry's answer to super shoppers and buyers of cleaning supplies, toiletries, paper products, toys and all kinds of items on sale, often only paying sale tax on items. It's not a job for everyone, but they sure enjoy finding deals and coming home with "almost free" items by using their coupons. It takes a lot of patience and energy to find the deals, but for these two it's a mission of mercy and fun.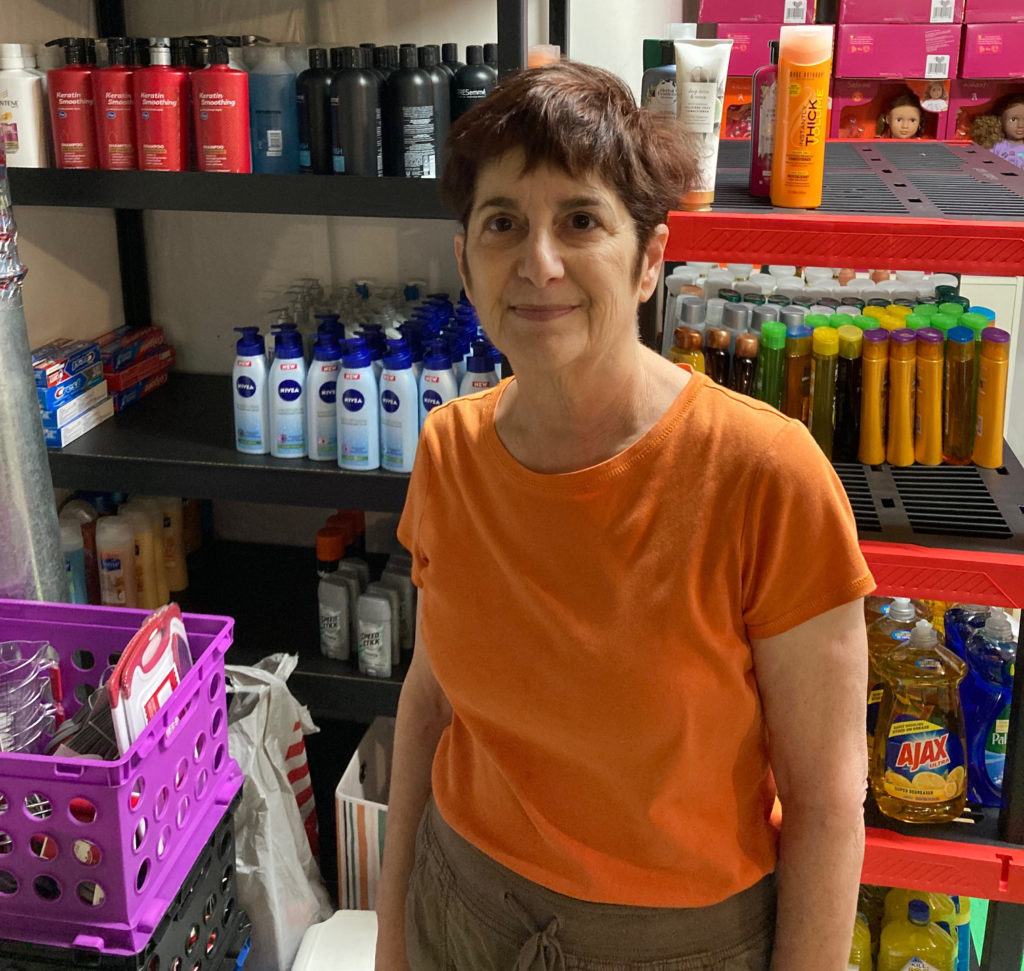 Laura moved to Lowry in 2002 into a lovely home with a basement, which is now like a mini-store. Her "shoppers" from various local non-profit agencies can pick what items they know their clients can use. All those manufacturer coupon inserts that many of us ignore have enabled the super shoppers to pay cents on the dollar for hundreds of items.
A former travel writer, Laura practices what she teaches by giving seminars on how to save money and stretch your dollar. Her website MileHighOnTheCheap.com has more than 25,000 subscribers to its daily newsletter. By publishing freebies, discounts and deals – the site has incredible offerings with grocery sales, best prices on gasoline, free and cheap events, low-cost family activities and other fun things to do – Laura keeps spreading the word.
On the first Saturday of the month, she has a feature in the Denver Post called Cheap Checklist. It lists local deals, free days, events and dozens of other ideas to help people live on the cheap locally.
Because some products such as paper towels or shampoo are not covered by government assistance program like SNAP, Laura tries to find as many nonperishable consumer products as she can. Lesser-known brands, discounted and discontinued items are often her best finds. She knows the stores that have the most clearance items and scoops up a lot of deals.
She'd like you to save any coupon inserts you get in the Wednesday or Sunday Denver Post or other sources and put them in the box on her porch at 7421 E. Archer Place (parallel to Lowry Blvd., off of Roslyn). Be sure the coupons are not expired.
These super shoppers are helping regular folks and those in need save a lot of money. And they live here in Lowry and are doing well by doing good.
Meet Your Lowry Neighbors has moved to the LUN newsletter and website. Sally Kurtzman, our intrepid reporter, has her finger on the pulse of our community! If you have a suggestion for a Lowry neighbor we should meet, contact Sally at: sallyk@ecentral.com.