The Firehouse Theater Company presents Toward Zero by Agatha Christie and Gerald Verner, directed by Margaret Norwood from February 26-March 26,2022. Toward Zero is presented at the John Hand Theater located at 7653 East 1st Place in Lowry. The John Hand Theater is an intimate 82-seat theater, tucked away in the Colorado Free University in Lowry. The building was originally the fire station for Lowry Air Force Base and the theater resides in the old truck bay, where fire trucks stood at the ready.
Friday, March 11 is LUN Night at the theater when you can get $5 off your ticket and join us in the ballroom for some refreshments and conversation with your neighbors before the show. The play starts at 7:30 p.m.
Purchase tickets here. Select March 11 and enter code LUN3 for the LUN discount.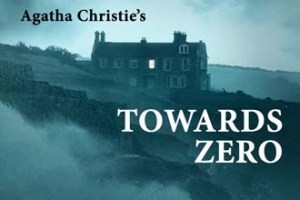 Toward Zero: When a house party gathers at Gull's Point, the seaside home of Lady Tressilian, Neville Strange finds himself caught between his old wife Audrey and his new flame Kay. A nail-biting thriller, the play probes the psychology of jealousy in the shadow of a savage and brutal murder. A carefully unpeeled investigation before our eyes brings the story to a pointed ending.