Colorado is getting $22M from President Biden's Inflation Reduction Act to plant new trees.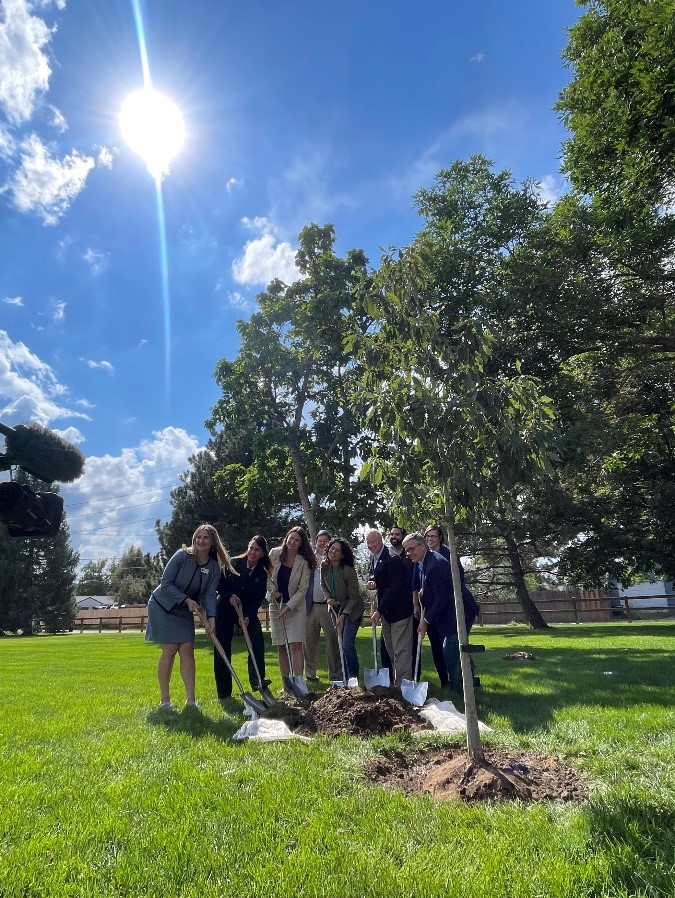 Inequity in Denver's Tree Canopy: As climate change makes Denver hotter, trees help keep our communities cool. But trees in Denver are unevenly distributed. Neighborhoods with the fewest trees have one tenth as many as those with the most. These low-tree neighborhoods are more vulnerable to heat and other effects of climate change.
Where will the money go? This grant will triple the size of our Equitable Tree Planting Initiative, which works to end this difference in tree cover in partnership with The Park People and Denver Digs Trees and Américas por la Conservación + las Artes. Since the beginning of 2022, we've already planted nearly 1,000 trees!