Lowry's Sandy and Evan Lasky are an amazing couple of the marketing and music world. Both together and individually are incredible; together they work magic in their business worlds and in Lowry.
We'll start with Evan who up grew up on the east side of Denver riding his bike out to Lowry Air Force Base to explore and watch planes fly over the neighborhood and city. He graduated from East High School, attended Dartmouth and the University of Denver and traveled a trail of business and entrepreneurship that will make you wilt. "I love to work and kept moving along with a variety of businesses and life."
Sandy, originally from the south side of Chicago, grew up with two brothers and an older sister. After school, she moved to Aspen and was part of the "scene" with skiing and working in the heart of it. After a year, she moved to Denver and there launched her career path in marketing and public relations. That was her ticket as she moved up in the rising Denver business world. She'll meet Evan eventually.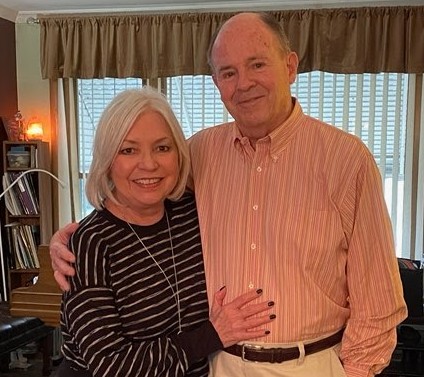 After graduating from college, Evan was working in his father's shoe business in downtown Denver.  He began to look around for a path to go out on his own.  He learned of an existing business consisting of two women's shoe stores in Tucson that were for sale. He moved and spent the next 10 years growing the business into three locations specializing in high fashion offerings.
In 1970, his father who had retired years earlier, started a new business as a wholesaler of records and tapes. The rock world was buzzing and people wanting their music – now. His father acquired the name Budget Tapes and Records and owned the rights to expand west of the Mississippi River. The business took off and in 1975, his Dad and brother asked Evan if he would consider coming home to help with the new venture. Evan sold his business, moved back to Denver, and joined the family at Budget.
The advertising agency for Budget had an account rep who serviced the business. Her name was Sandy, they hired her in-house, and she became the national marketing director for Budget Tapes & Records. "It was the very best time to be in the music business! Those were the days," says Sandy. "At Budget, we said 'We've got your song!' and we meant it. And our favorite slogan – 'The flowers will wilt, the candy will be gone, but the gift of music goes on and on.'"
Evan and Sandy worked well together "making  beautiful music" as the saying goes and married in 1982. Marketing meet Marketing. Sandy moved on to be marketing director for Franchise Services of America, a consulting firm and sales network; Evan continued as CEO of Budget. He and his brother continued to grow the business to more than 210 locations from Kansas City to Anchorage.
Promoting the music world put them into a "show business" life entertaining the likes of Elton John, Billy Joel, Fleetwood Mac and The Bee Gees. Both were working full time and having a pretty glamorous time at night with the rock musicians.
In 1987, as electronic downloading of music was emerging, the idea of a "record store" was slowing down, and the family wound down Budget Tapes and Records. "We were so right on this. I wish I could have figured out the stock market as well," he said thinking of the past. "In 1988, I joined Pak Mail Centers of America, Inc., a franchisor of retail packing and shipping store as COO.  I spent 23 years there, rising to CEO. It was a great business." When he arrived, there were 69 locations; when he retired in 2009, there were more than 600 locations in six countries.
Sandy, meanwhile, was focusing on her consulting company. Early in 1989, the Denver Symphony filed for bankruptcy. Based on her past history at Budget, Barry Fey called her and asked if she would be interested in helping him and the musicians create the Colorado Symphony. The musicians hired Sandy as Director of Marketing because of her reputation and expertise. She was the first and only staff employee for that first year and stayed on for over six years, returning on three other occasions in different capacities on a temporary basis.
Meanwhile, Evan continues his story. Shortly after Sandy joined the Symphony, Evan began to volunteer there and, a few years later, joined the Board. He and Sandy had close relationships with the musicians. In 2011, as Sandy was enjoying her retirement and Evan was starting his, the Symphony hit a rough spot.  The musicians asked them if they would come back and, once again, help save the day. Sandy came back as Marketing Director for several months and Evan became COO/CFO for the next four years. He shares, "This was the only job I ever had that kept me awake at night." Looking back over those years, they are both proud of having helped lower the average age of attendees by 20 years and building a healthy endowment that helps support the Symphony.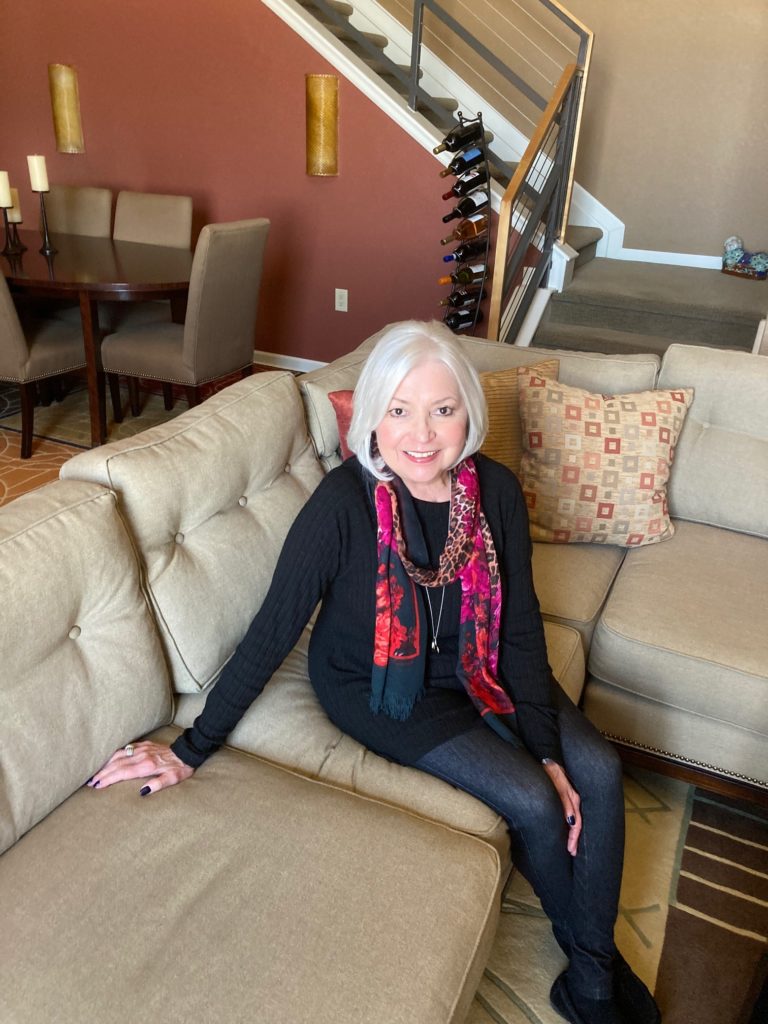 After the Colorado Symphony, Sandy offered ala carte marketing and public relations services through her firm, Lasky & Co. Her resume also shows volunteer marketing activities for the Women's Bean Project, Volunteers of America, the Mizel Museum of Judaica, Warren Village, and The Lowry Foundation.
In 2010, it was time to downsize, and like many others who had discovered Lowry, they were happy to return to a place that Evan remembered well. They are happily settled in a condo and love watching our village grow—and have helped it along the way.
It didn't take long for people to meet this power couple: bright articulate, fun, interesting, adventuresome, and did we mention smart? Work with the Laskys and you had a terrific team of two. They just sparkle with energy and enthusiasm for all their projects.
Evan has been (and is again) the Chair of The Lowry Foundation which is a good match for him. He is also President of his HOA and sits on the Building and Grounds Committee of the Lowry Master Community Association. "And retirement couldn't be better. The Lowry Foundation is coming up on 25 years this year, and we're both proud and happy that we have had part of the success in its history. It's never been in better financial shape, but like any Foundation, there's always a need to keep the money coming in."
Sandy serves on the Events and Marketing Committees of the Foundation. Both are huge supporters of many of the local events here. Andy why not? Their success and history is too good not to find another project, another way to succeed. They're hardworking, bright, energetic, and enthusiastic about Lowry.
Their future? Sandy gazes out at Lowry through windows showing Lowry's growth. "We feel well placed here. How can you not like Lowry? It was destiny to live here. It has history and music and walkability to restaurants and great people. We are at home now."
Meet Your Lowry Neighbors is a monthly feature written by our intrepid reporter Sally Kurtzman, who knows everyone in our community. If you have a suggestion for a Meet Your Lowry Neighbor, please send us an email to connect@lowryunitedneighborhoods.org.