The Lowry DreamLab at the Exchange in Boulevard One (63 N. Quebec St.) is the first of three similar locations nationwide designed to elevate the Girl Scout experience, a place where Girl Scouts can dream, create, make new friends and build leadership skills.
The new physical location gives Girl Scouts a designated place to gather, said Girl Scouts of Colorado CEO Leanna Clark.
"Girl Scouts happens at the troop level, so girls are meeting in church basements and libraries, which is great. But those are harder to find and they're not designed for our girls," she said. "This space is designed for and by girls to be exactly what we need to deliver Girl Scout programming."
Denver's DreamLab has a number of amenities. There is a bouldering wall, a podcast studio, a faux camp fire with a tent and a science, technology, engineering and math (STEM) space. The STEM includes slime making.
The Girl Scouts chose Colorado as the first DreamLab location due to the various ways troops in the state were thinking about bringing in new scouts. DreamLabs in New Jersey and Louisiana will open during the summer, with five more opening nationwide. More will come to Colorado eventually, Clark said.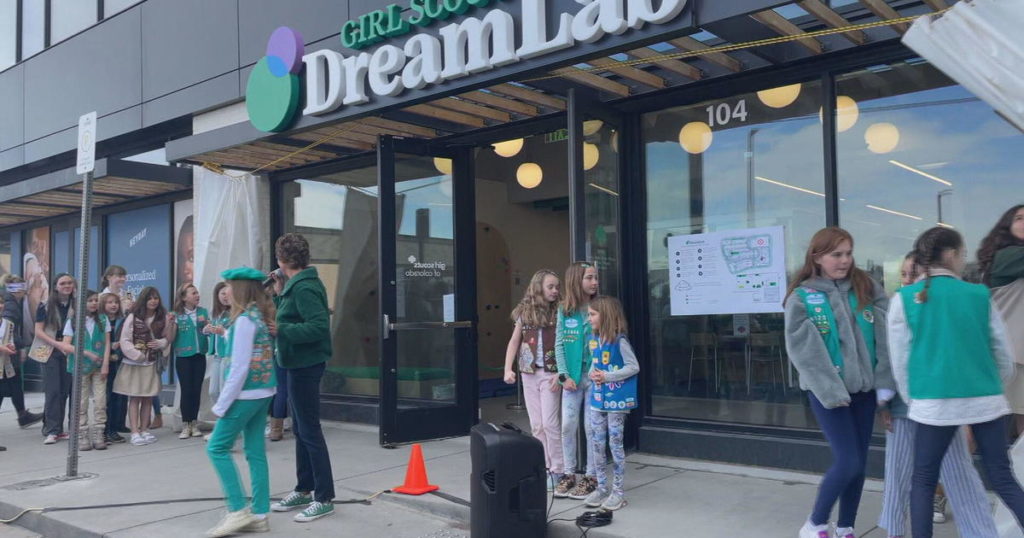 "(DreamLabs are) physical places for girls to come and experience everything that has to do with Girl Scouts. So, trying new things and making friends, learning and exploring in a safe environment," Clark said.
The Denver DreamLab's opening was punctuated with Gov. Jared Polis declaring the day "Girl Scout Dream Day." It also opened in the midst of Women's History Month, and four days after International Women's Day.
Clark encouraged families living nearby to drop in and check out the DreamLab, but also consider asking their girls to join. The physical location of the Girl Scout's DreamLab offers great opportunities for community engagement, Clark said.
"We want to be a member of the community and a good neighbor," Clark said. "We're going to do family fun days once a month and we're open to families and all other kids stopping in at that time."