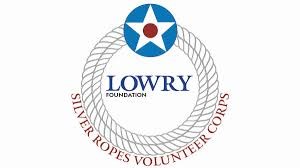 Silver Ropes Volunteer Group Food Bank of the Rockies Day – Tuesday, April, 4, 1 – 4 p.m.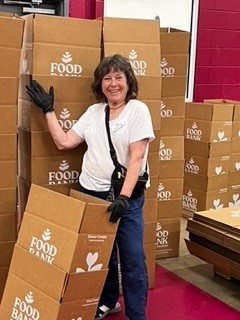 Attention all volunteers! The Lowry Foundation Silver Ropes volunteers are are looking for a few volunteers to join us. On Tuesday, April 4, from 1 to 4 p.m., join us at the Food Bank of the Rockies warehouse to help feed families in need. We're just 15 slots away from reaching our target, so seize this opportunity to make a real difference in your community. Last month, our volunteers packed an incredible 268 cases and 5855 lbs of food, providing 5,612 meals for people living with food insecurity.
As a volunteer, you can help by packing food boxes, and sorting perishable and non-perishable food items for those who require it. Your hard work and dedication will ensure that everyone has access to the basic necessities. The work will be at the main warehouse. The work is for three hours, it's hard but satisfying to sort and package meals for thousands of local residents.
Denny Head will be sending out a link to the Silver Ropes volunteers to register. If your not a Silver Ropes Volunteer and would like to start the year off helping others, please contact Denny Head at dehead1@comcast.net. The work does good and makes you feel good.
Here's the link to sign up for the April project at the Food Bank of the Rockies.
Lowry Foundation's Silver Ropes Helps Lowry Elementary School: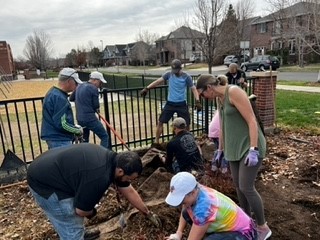 Fourth Annual Lowry Foundation Silver Ropes Spring Clean-Up at Lowry Elementary School: Saturday, April 15. Please join us on Saturday, April 15 (Rain Backup on April 22) from 8:30 a.m. -12:00 p.m. for a spring clean-up at Lowry Elementary. We will be clearing out garden beds, pruning shrubs, picking up trash, and preparing the campus for summer. Previous garden experience is optional, just a willingness to pitch in and help. The DPS Facilities Department will be providing all the necessary tools. Participants are encouraged to bring work gloves and a water bottle. Snacks will be provided by the Lowry Foundation.
To sign up, please visit https://www.signupgenius.com/go/20F0548A9A62FA2F94-lowry7.  
Regular Summer Volunteers needed for Lowry Elementary's Vegetable Garden
The Victory Garden (i.e., vegetable garden) at Lowry Elementary School (LES) produced over 500 pounds of food last year to feed our community. During the school year, every LES student is involved in planting, maintaining, and harvesting the garden, learning valuable lessons about how to grow plants and where food comes from.
Unfortunately, much of the growing season in the garden occurs during summer vacation. We need volunteers to help weekly throughout the summer to maintain the garden. A group of 5-10 volunteers will meet one morning a week (exact day, tbd) to help weed, control insect pests, and otherwise maintain the garden. Volunteers will begin working in May and meet weekly through the end of August. No prior garden experience is needed, and green thumbs are welcome to join us too! Volunteers will be working with and learning from our garden coordinator.
This is a great way to learn how to grow and maintain an organic vegetable garden while building friendships and camaraderie with other members of the Lowry community.
If you are interested in participating this summer, please email Lisa Davis at lisa@denverdavis.com.
Other Silver Ropes Volunteer Programs:
The Denver Rescue Mission sorting clothing for their clothing shop.
Denver General "Newborns in Need" creating baby packages for low-income mothers.
Both programs were very popular last year. The work is light, the shifts are only two to three hours, but most importantly the work is meaningful.
Carpooling was popular last year and we can re-implement it for both programs if we have requests for it to carpool. email dehead1@comcast.net.
Denver Rescue Mission Outreach Center Clothing Room Volunteers –
second and fourth Thursdays of each month
Times for both sessions are12:30 p.m. – 3:30 p.m. Up to five volunteers.
Carpooling will be available if we have requests for it. To carpool email dehead1@comcast.net
For the Denver Ministry warehouse, there are no Covid restrictions (proof or mask required)
To register, click on the link below, select date, and register as a group (Silver Ropes)
Register for Denver Rescue Mission
Denver General Hospital Newborns in Need – first and third Wednesdays of each month
Times for both sessions would be 10:30 a.m. – 12:30 p.m. Up to 5 volunteers.
Location 6th Ave and Bannock St.
Carpooling will be available. Meet at Noon at 510 Syracuse to carpool. email dehead1@comcast.net If you would like to carpool.
To volunteer and register email sharon.mushkin@dhha.org
Sharon H. Mushkin

Denver Health, Program Coordinator
Newborns in Need
303-638-2800 cell
Lowry Foundation Silver Ropes Volunteer Corps
For more information contact Denny Head, Volunteer Coordinator, 303-886-3512 dehead1@comcast.net