Most people come home from an African safari in Kenya with great adventure stories, super memories and wonderful photos. Lowry's Susan Hodson came home with the same photos and memories but also a BIG insight into what she might be able to do to help some of the people she met: Onesies.
Yes, those little outfits for newborns that no one in the Ol Lentille region of 10,000 knew about. A generous donor had built a hospital but the local women didn't trust the new facility. They would instead have their many babies at home in stick and manure huts, as was the practice for centuries, risking health problems for themselves and their babies. Providing each mother who gave birth at the hospital with a Onesie was a big attraction and soon more and more women came to the hospital to have their babies. So Susan and friends collected more and more Onesies from thrift stores, delivering hundreds every year. The women learned that the hospital was a safe place and now come to deliver their babies resulting in hugely improved health for both.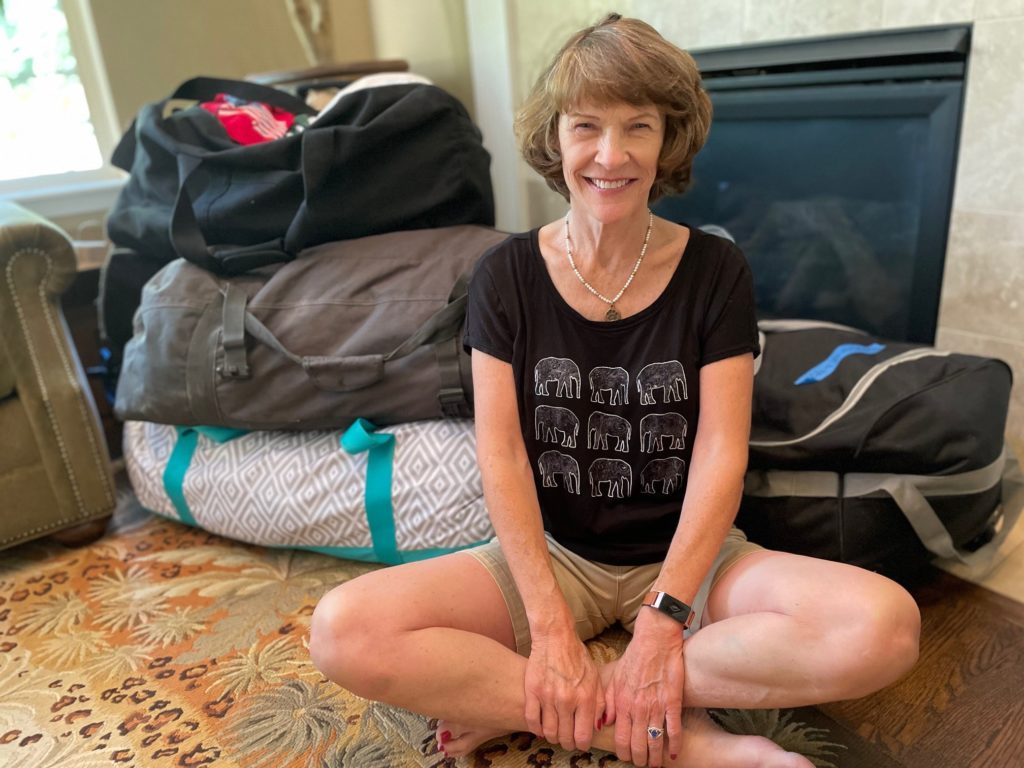 Her project grew and this business law attorney invited friends to join her on trips to Kenya to drop off bags of supplies and also learn about its people and trek to see the wildlife. Donations of money, clothing and school supplies began growing from her many acquaintances and soon took over her living room. The trips started adding up. Her traveling angels packed their personal items in carry-on bags so their two-checked bags could be filled with clothing, school supplies and other items all air shrunk into tight packages.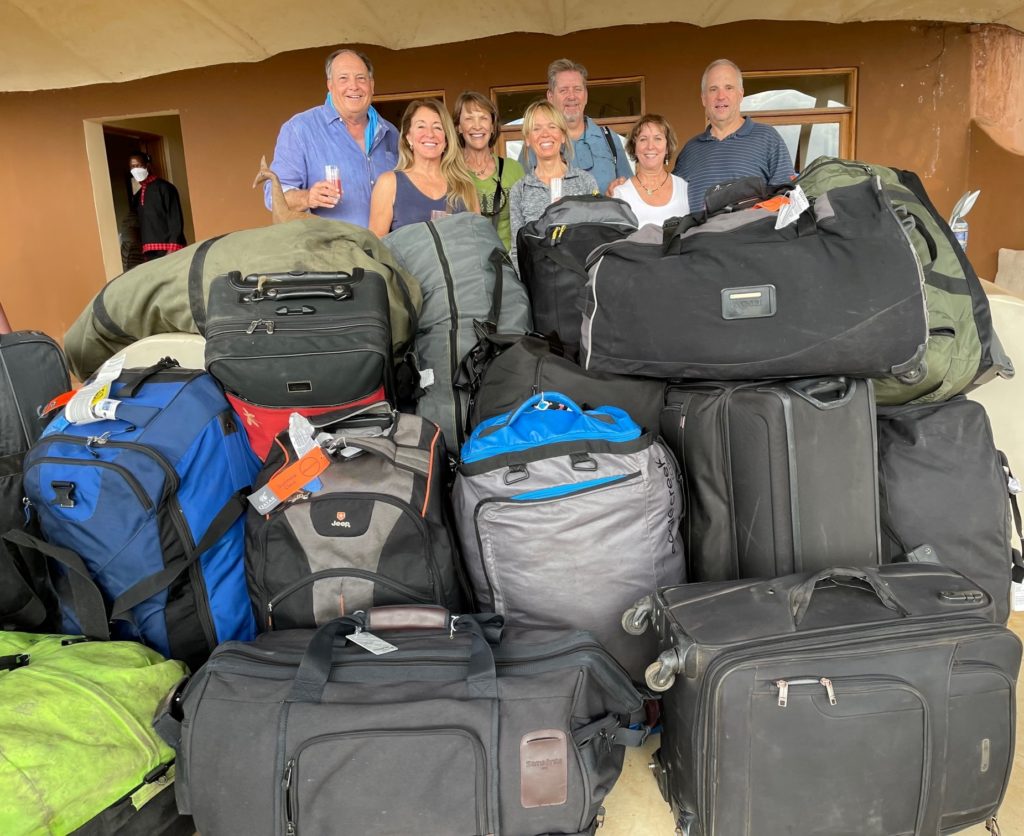 Her ten trips have also included helping the schools in Ol Lentille. Many families can't afford to send their children to secondary school so are kept at home. It is especially important to keep the girls in school so they will not be married off at a too-young age. A $400 sponsorship provides a secondary student with school supplies and books, clothing, tuition, and room and board for one year. There are now 54 students in local secondary schools thanks to generous sponsors.
The students are now boarded in dorms at the high schools so they are not walking miles a day to class and then home. Susan tells that it was common for children to be chased up trees by elephants on their way to school where they had to stay all day until it was safe to come down or they could be rescued.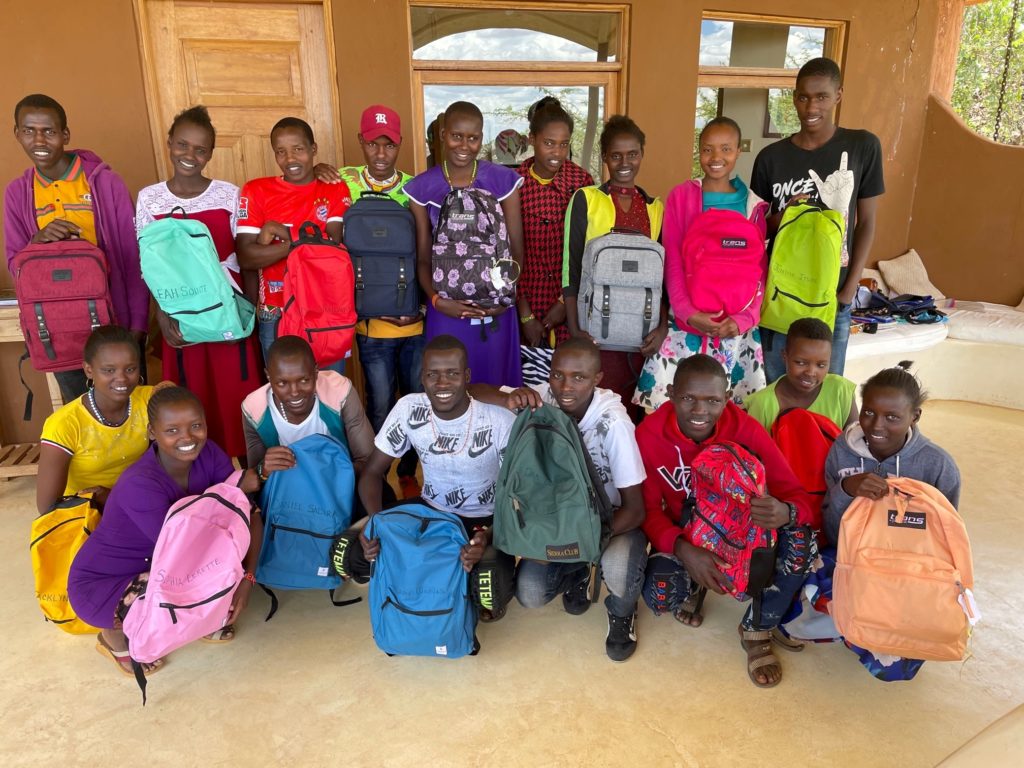 Why does she do all this fund raising and packing and buying and traveling? "There was a need. I saw that I could help and the satisfaction is intense because I see where every dollar I collect goes." She has seen the "cultural shift" in her little community because of the help and schooling she has provided.
She has always been interested in helping her clients start their businesses, grow them and sell them. "I enjoy all the facets of building a company and my goal for Ol Lentille is just the same: raise money, get it in the right hands, and do well by doing good." A mother of two older children, she can concentrate on her other"families" now miles away on a desert where they raise livestockand battle the elements of life where those little Onesies have made an impact.
This 12-year Lowry resident leads by example,"I never dreamed that I would have had the opportunity to do this kind of project. I feel so blessed that I can help provide for others." The Ol Lentille Foundation is a 501(c)(3) non-profit entity so, if you are also inclined to sponsor a student or donate some baby clothing, you, too, can be a big help in a small Onesie way.
Contact Hodson at Hodson@ColoradoBusinessLaw.com 303-322-2299