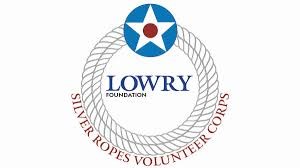 Silver Ropes Large Volunteer Group Food Bank of the Rockies Day – Tuesday, Nov. 1, 1 – 4 p.m.
On Tuesday, November 1, we will again sort food and build food boxes at the Food Bank of the Rockies. The work will be at the main warehouse. The Food Bank requires that to reserve our space all volunteers need to be signed up at least 2 weeks prior to the volunteer for the shift. We have 20 slots so please register soon. The work is for 3 hours, it's hard but satisfying to sort and package meals for thousands of local residents. Any spot not filled prior will be released back to the public and not guaranteed to the Silver Ropes Group. When you geo to the volunteer registration site, go to the date of Nov. 1, 1-4 p.m. main warehouse. Please sign up now. (Registration must be completed by Oct. 18.)
Silver Ropes / LUN Salvation Army Holiday Toy Sorting – Saturday, December 10, 9 a.m. – 12
We will be sorting Holiday Toys for children in the Denver Area by age and gender. This particularly satisfying project can take up to 25 volunteers. It's a good one for teenage kids and families to work together. This year, LUN will be joining the Cherry Creek Neighborhood Association. The project will be held at the Salvation Army Warehouse on 32nd and Peoria St. 
This project is filled. If you would like to be on the waiting list, you can email Denny at dehead1@gmail.com.
The Lowry Foundation Silver Ropes Volunteer Corps is relaunching the biweekly, smaller group volunteer programs at:
The Denver Rescue Mission sorting clothing for their clothing shop.
Denver General "Newborns in Need" creating baby packages for low-income mothers.
Both programs were very popular last year. The work is light, the shifts are only two to three hours, but most importantly the work is meaningful.
Carpooling was popular last year and we can re-implement it for both programs if we have requests for it to carpool. email dehead1@comcast.net.
Denver Rescue Mission Outreach Center Clothing Room Volunteers –
second and fourth Thursdays of each month
Times for both sessions are12:30 p.m. – 3:30 p.m. Up to five volunteers.
Carpooling will be available if we have requests for it. To carpool email dehead1@comcast.net
For the Denver Ministry warehouse, there are no Covid restrictions (proof or mask required)
To register, click on the link below, select date, and register as a group (Silver Ropes)
Register for Denver Rescue Mission
Denver General Hospital Newborns in Need – first and third Wednesdays of each month
Times for both sessions would be 10:30 a.m. – 12:30 p.m. Up to 5 volunteers.
Location 6th Ave and Bannock St.
Carpooling will be available. Meet at Noon at 510 Syracuse to carpool. email dehead1@comcast.net If you would like to carpool.
To volunteer and register email sharon.mushkin@dhha.org
Sharon H. Mushkin

Denver Health, Program Coordinator
Newborns in Need
303-638-2800 cell
Lowry Foundation Silver Ropes Volunteer Corps
For more information contact Denny Head, Volunteer Coordinator, 303-886-3512 dehead1@comcast.net