Vettes and Jets Showcase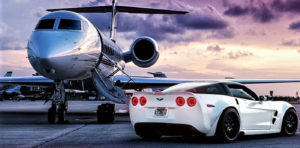 DATE: 12/10/2022 
TIME: 10 a.m. to 2 p.m. 
LOCATION: Wings Over the Rockies Exploration of Flight 13005 Wings Way Englewood, CO 80112 
ADMISSION: $12.00 for adults, $6.00 for Youth, Members, and Children 3 & under get in free (a Military and Senior discount is also available) 
DESCRIPTION: Airpower meets horsepower! Join us at Exploration of Flight to see various models of classic, vintage, and new Corvettes, a private jet featured alongside the finest in air travel. This event takes place at our second location, Exploration of Flight, located within Centennial Airport. All aircraft will be on display outside the hangar on our ramp with a clear view of the ramp and the Rocky Mountains! 
*Weather permitting 
EVENT WEBPAGE: https://wingsmuseum.org/events/vettes-and-jets-showcase/